EAA is a growing and diverse organization of members with a wide range of aviation interests and backgrounds. It was started in 1953 by a group of individuals in Milwaukee, Wisconsin, who were interested in building their own airplanes. Through the decades, the organization expanded its mission to include antiques, classics, warbirds, aerobatic aircraft, ultralights, helicopters and contemporary manufactured aircraft. The EAA is now the largest sport aviation organization in the world. Based in Oshkosh, Wisconsin, on and near the grounds of Whitman Regional Airport and their facilities include a world class museum with various antiques, homebuilts, early production and military aircraft. Their grounds are home to Pioneer Airport. This facility re-creates an early airport and is active most of the year to the EAA's fleet of flying antique and classic aircraft. The EAA's restoration facility is busy with the restoration and maintenance of many unique and rare examples of early aviation. EAA hosts aviation camps for both young and old in their new lodge on Pioneer Airport, providing training for people interested in restoration and construction skills. Whitman Regional Airport is also host for the annual convention each year known to the aviation community simply as "Oshkosh". This event last year brought over 855,000 people to Oshkosh during it's one week run and is known throughout the world. You don't have to be a pilot to enjoy this event as countless aviation and non-aviation people come back year after year from all over the world to enjoy the people, planes, and the shared love of aviation.


The Vintage Aircraft Association is the new name for the Antique/Classic Division which consists of over 10,000 members worldwide whose common interest in the aircraft of yesterday is encouraged and sustained. The Division has been actively pursuing those goals since its inception in 1971. An Antique aircraft is defined as being constructed by the original manufacturer on or before December 31, 1945. A Classic is an aircraft constructed by the original manufacturer on or after January 1, 1946, up to and including December 31, 1955. A Contemporary was constructed by the original manufacturer on or after January 1, 1956, through December 31, 1960.
See my 1946 Ercoupe project page!

The Warbirds of America are a family of owners, pilots, and enthusiasts of "warbirds" or ex-military aircraft. Their purpose is to promote and encourage the preservation and operation of World War II and other such aircraft that are representative of military aviation operations.It is their aim, and motto, to "keep 'em flying."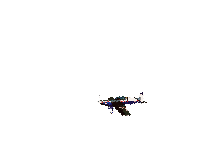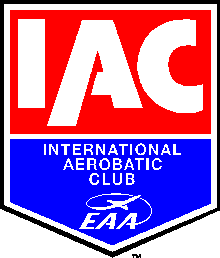 The International Aerobatic Club is not only a Division of EAA, but a Division of the National Aeronautics Association and is responsible for the administration, management and promotion of the sport of aerobatics in the United States under the applicable regulations of the Federation Aeronautique Internationale; Paris, France.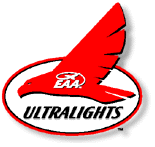 The Ultralight Division has formed the EAA Ultralight Council, which represents a vast spectrum of ultralight aviation. ( ultralights must meet certain requirements such as under 254 lbs empty weight and can be flown by a non-licensed pilot) It is all EAA members and includes airpark owners, ultralight flight instructors, dealers, chapter presidents and fly-in chairmen. The Ultralight Council is responsible for developing policy and goals for ultralight activities.

When our great, great grandparents were alive, they could only dream of soaring like an eagle. The EAA Young Eagles Program wants to offer every young adult between the ages of 8 and 17 the chance to turn that dream into a reality. Join the more than 400,000 young eagles who have entered the wild blue yonder! EAA's goal is to have flown 1,000,000 young people by the 100th anniversary of flight in the year 2003.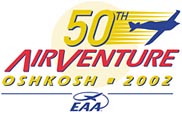 EAA AirVenture Oshkosh is the world of aviation in a single place for one week each year!
AirVenture showcases all aspects of EAA. The range of activities includes forums, workshops, displays, exhibits and, most of all, airplanes. . . thousands of them in all shapes, sizes and types! Literally, there is everything that you can think of from new designs to beautiful restorations. The superb craftsmanship increases the energy level of every Convention participant. The airplanes bring us together, but the real story is people. . . people who love aviation because it's fun and we want to share it with others. The annual celebration is "Oshkosh." This is to aviation what Indianapolis is to auto racing or Churchill Downs is to horse racing. It has become the Mecca for aviation . . . 'one stop shopping' for anyone who wants to learn about airplanes or revel in the excitement of aviation at its best.

The air adventure museum has become a gathering place for aviation enthusiasts from around the world. No matter what your interest in aviation, historical research, photography, art or just the poetry of flight, you'll find it here. There are 90 rare and historically significant aircraft on display, from a replica of the Wright Flyer to the magnificent Voyager replica. The museum totals over one hundred thousand square feet, houses five theaters plus a photo and art gallery, features several audio-visual programs and has two major gift shops. As you see the legacy of flight unfold, you will be experiencing the dreams of the thousands who have made this unique center possible.

Contact Tim
This page was last updated 05/25/2002