German Shepherd Dogs and "pound purries". What would life be like without the wonderful creatures we are blessed to share this earth and some very special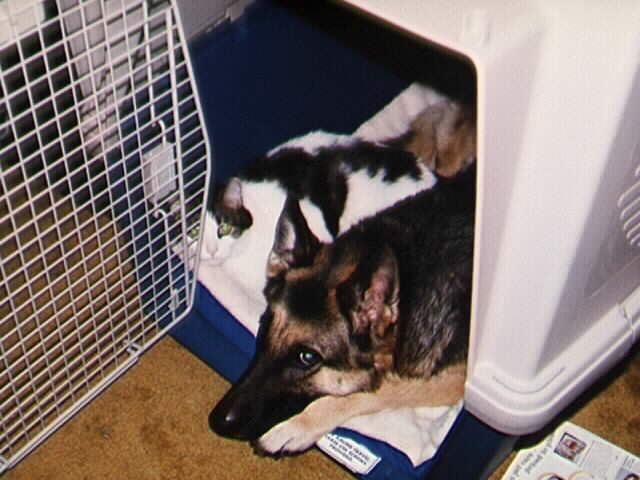 Our pets are very important parts of our lives. On this page, are some group pictures of our friends. From this page, you may visit our current "four-foots", or share our memories of some of the special pets who are waiting at rainbow bridge. Or, take a detour to our German Shepherd page, and learn why this breed holds a special place in our hearts.
The picture to your left is of Anja and Magneto, two of the most special animals we've ever had, and was taken about October 1996. I don't remember why we had sent Anja to "go lie down", but she chose to go to her crate. Magneto crawled in with her all on his own. What's that phrase about "fighting like cats and dogs"? - they obviously hadn't seen this pair! They died within months of each other in 1998.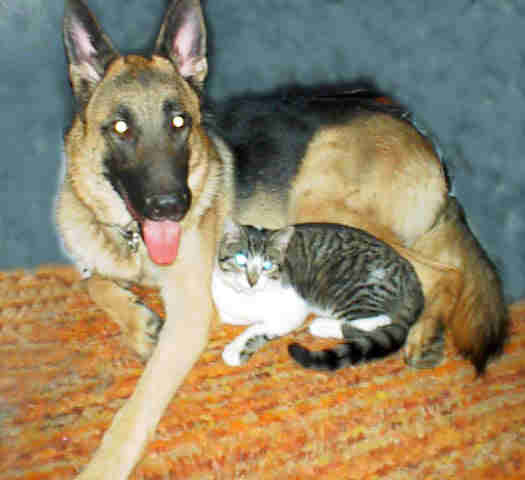 This November 2000 photo of Eryk and Stinson was *not* posed! This is how I found them, lying under the computer. Looks like they're destined to be best of friends.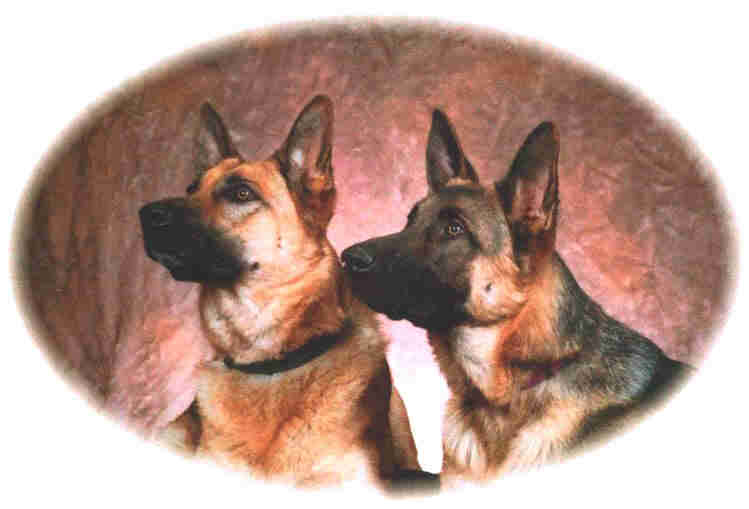 This is a March 2000 photo of Enzi and Eryk - aren't they handsome?
(photo by Woof Studios, Buchanan , MI)