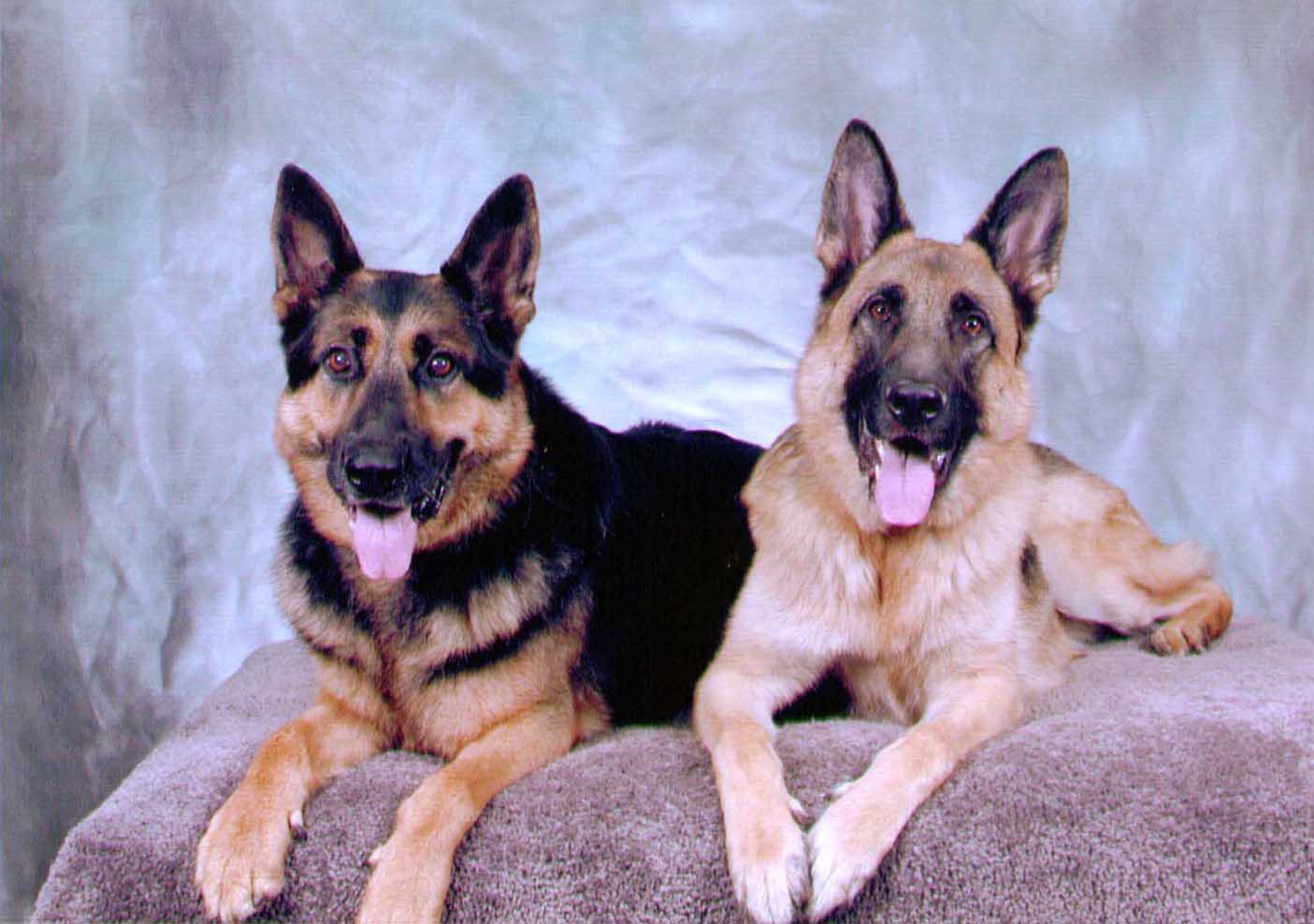 Each of our dogs is very special, and has their own page. The above picture (by Woof Studios) is of Roshi & Eryk, two of our current German Shepherds. In the future, some informal group canine shots will be here. For now, visit the individual pages through the links above.

We don't have the knowledge to breed for the betterment of the breed we love, so we don't. All of our dogs are spayed or neutered at an early age. Unless you do know how to advance your breed, and are prepared to bear all the costs associated with breeding responsibly (including the potential of being responsible for all of the offspring for all of their lives), please don't contribute to the huge numbers of unwanted, homeless and often abused dogs in this country.
Our Mom would love to e-chat with you about us GSD's!